5 Skincare Tips For Summer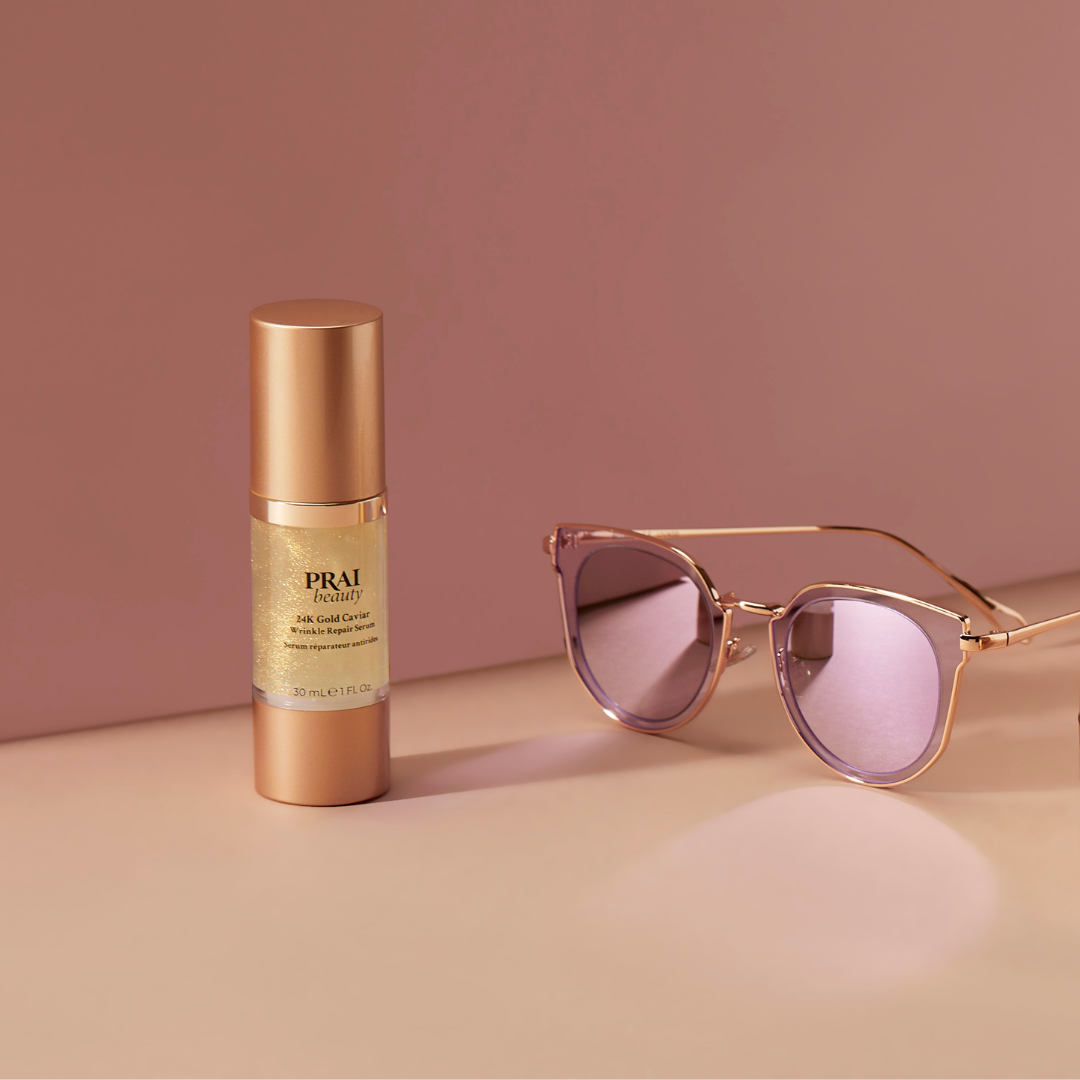 The warm summer months mean you'll be reaching for fewer layers and lower necklines. To get ready for swimsuit season and nights out in your little black dress, it's important to take a closer look at your skincare routine to make sure you're using the correct products for the season. Let's dive into our 5 skincare tips for summer, guaranteed to leave you with smooth, radiant skin you'll want to show off all summer long!
1. Prep Your "Neck & Dec"
If you're like us, you've probably been spending way too much time looking down at devices that can cause premature fine lines and wrinkles (aka "tech neck!"). A great way to renew your glow and prep your "neck & dec" during summer, is to use a gentle at-home peel to remove dead skin cells and brighten skin. We recommend our Ageless Triple Action Radiance Tonic with a potent blend of salicylic and lactic acid plus proven skin soothers like aloe vera and chamomile extract. Next, apply a lightweight neck creme like our Ageless Throat & Decolletage Creme with nourishing shea butter, squalane and hyaluronic acid to smooth wrinkles and firm skin. If using a peel or exfoliant in the morning, always remember to use a broad-spectrum SPF as the last step in your routine as acids can make your skin more susceptible to sun damage. For best results, follow with our Ageless Throat & Decolletage Night Creme before bed for intensive overnight repair. 
2. Swap Oils for Serums 
If you're a lover of rich oils and thick moisturizers, you might want to tuck them away for winter and reach for a water-based serum instead. In the summer, we tend to sweat more which can trap dirt and debris within our pores and cause breakouts and inflammation. You'll want to avoid heavy occlusive moisturizers that exacerbate breakouts and swap in lightweight hydration to renew radiance like our 24K Gold Wrinkle Repair Serum. Fortified with vitamin C and hyaluronic acid, this glow-boosting serum traps moisture and provides antioxidant protection from the sun - no wonder it's our #1 summer essential! 
3. Keep Calm & Roll On 
Need a cool fix for a hot flash? Our Ageless Throat & Decolletage Serum provides lightweight hydration and contains superstar anti-agers designed to lift and contour your neck and jawline. Its ingenious cooling rollerball applicator provides a calming massage while you feel the ingredients get to work. It's a serum and device all in one! The best part? It can be used on-the-go, over and under our neck creme to refresh your skin throughout the day - our beach bag isn't complete without it! 
4. Focus on Body Care  
We often focus on preventing signs of aging on our faces and neglect the areas that can reveal age the most! Summer is the perfect time to pay attention to the places where you could use a little extra confidence. Our Ageless Crepe Correct Creme is powered by vitamin-rich shea butter, a nourishing natural oil blend, and Vitamin C for antioxidant and collagen support. It helps firm, smooth, and soften crepey areas that need a little extra love like the knees and elbows. Another area of concern might be your arms. If you've been struggling with sagging skin on your arms, look no further than our  Ageless Upper Arm Creme with caffeine to firm up slack skin and reduce redness while coconut-derived triglycerides provide a touchable softness. 
5. Use an Eye Creme 
Did you know squinting from the sun can cause crow's feet and fine lines? Coupled with the drying effects of sport sunscreen and sun exposure and you could find the thin skin around your eyes aging faster than ever before! Make sure to use a hydrating eye creme morning and night, like our Ageless Eye D-Crease with Matrixyl and peptides to combat dryness, soothe and de-puff. Want bonus points? Store in the fridge for a cooling early-morning pick-me-up or end-of-the-day treat! 
We hope you feel ready to update your skincare routine and show some skin with the help of these PRAI Beauty favorites! Have a question about your routine or want personalized skincare recommendations? Drop us a note at customercare@praibeauty and we'll be happy to help! 
---
---