Q&A: The Midlife Fashionista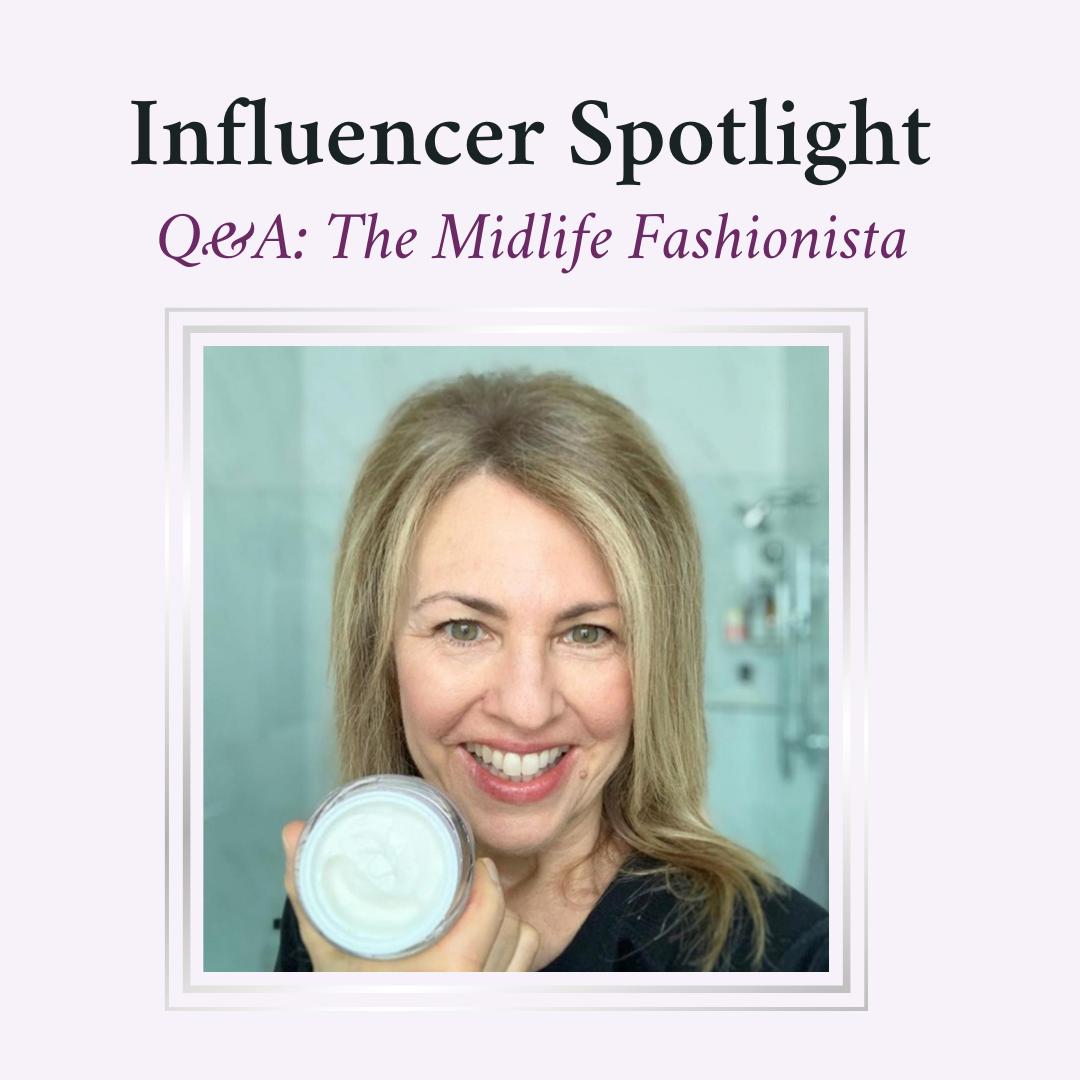 To celebrate International Women's Day, we're shining a spotlight on Susan Kanoff aka The Midlife Fashionista, a social worker turned style blogger and founder of the women's empowerment boutique, Uncommon Threads. We had the chance to chat with Susan and get the scoop on how she became a "must-follow" midlife blogger all while giving back to her community.  
Q: Susan, we are SO excited to speak with you and learn more about how you came to be an inspiration for so many women. Can you share what inspired you to use your love of fashion to give back? 
A: My story is a bit unique.I was a social worker for over 20 years. I ran a federal program designed to move low-income families out of poverty. As a fun "side-gig", I started a wardrobe styling business that evolved out of my love for fashion. It took off fairly quickly and I had a robust clientele. I also did work for television and print and was even the style editor for a local magazine. My clients constantly asked me if I could take photos of my outfits to give them inspiration and visuals. So, in 2010, I started a blog called The Midlife Fashionista. Instagram came later (there's only so much technology I can learn at once!) and it morphed into so much more than clothes. I also talk about hair, beauty, interiors, travel, women's issues, health, and my own journey with CLL (Leukemia). 
Q: Incredible! In celebration of International Women's Day, is there a woman you look up to the most? Any style icons?
A: I would have to say Ruth Bader Ginsberg. What a remarkable woman she was. She had it all…brains, grit, integrity, courage, compassion and determination. She pushed through adversity and didn't let the word "no" stop her. Her work for gender equality and women's rights was truly remarkable. She's such a strong role model for girls and women! My 16-month old granddaughter even has an RBG doll.
As far as a style icon, I probably would have to say Jennifer Anniston.  Her understated style always looks effortlessly chic and put together. I also love Meghan Markle's style too!
Q: As you know, at PRAI we believe life gets better with age. What is your favorite thing about aging? 
A: Well, I can't say it's my droopy eyelids! Actually, there are many things I love about aging. One is the wisdom and experience that comes with getting older. All of my life-struggles have made me a stronger person and a whole lot wiser. Along the way, I've learned not sweat the small stuff. This is a hard one for me as I'm a pretty anxious personality, but I try not to let the little things worry me. Life is just too short! But best of all, I'm kinder and gentler to myself. I have always struggled with low self-esteem and a loud critical inner voice, but as I get older, I've learned to accept and love myself more. Self-love is a journey and there is no such thing as perfection.
Q: So beautifully said! Tell us a bit more about your non-profit Uncommon Threads.
A: Uncommon Threads is a non-profit located in Lawrence, MA that taps into the power of clothes and image as tools for strengthening low-income women by building self-esteem. It's an outside-in, inside-out approach and it works! We provide women with personally-curated outfits, basic essentials, self-growth workshops, and a community of support designed to build self-worth and self-acceptance. 
The program has touched the lives of thousands of women of all ages with dignity and respect, including domestic violence survivors, cancer patients, homeless, unemployed/underemployed, disabled, female veterans, trans, and women in recovery. All of our clients are referred by partnering social service agencies and health organizations.
During the pandemic, we shifted to a contactless styling service (kind of like Stitch Fix!) but remained true to our mission to empower women. The program is extremely busy and we're working hard to serve as many women as possible.
Q: How can people support Uncommon Threads?  
A: Thanks for asking. There are many ways to support Uncommon Threads. Of course, financial donations are the most important to keep the program going and growing.Tax-deductible donations can be made directly on our website.  Women can also ''shop to give'' at Uncommon Closet, our social enterprise where women can score amazing deals on designer pieces and know that their purchases support financially women with low-income.
Uncommon Closet is an important part of our funding strategy, and we now have an online store too!  Shipping is free over $50 –it's "guiltless shopping". I have my eye on an Armani jacket!
Other ways to help are to donate new and like-new women's clothing (all sizes), jewelry, shoes, handbags and accessories including designer items that can generate funds for Uncommon Threads.
Q: We have to ask, what are your beauty must-haves? Any PRAI favorites?
A: PRAI has such wonderful products, but my all-time favorite is the Ageless Throat and Decolletage Creme because it's super moisturizing and effective! It definitely helps to soften lines and creates a firmer and tighter looking neck. And of course, I love that PRAI's products target the over-50 woman, are cruelty-free (not tested on animals) and that the company has a huge heart and gives back to animal rescue efforts. PRAI has also supported Uncommon Threads by donating beauty products to give to our clients to which I am grateful.
We hope you enjoyed our Q&A with Susan! Her incredible story is proof that it's never too late to follow your passion and make a difference. Do you have a  blogger you'd like us to spotlight? Nominate them in the comments!
Follow Susan: @themidlifefashionista
Learn more about Uncommon Threads at www.uncommonthreads.org
---
---