Rescue of the Month - Obie, Poe & Puck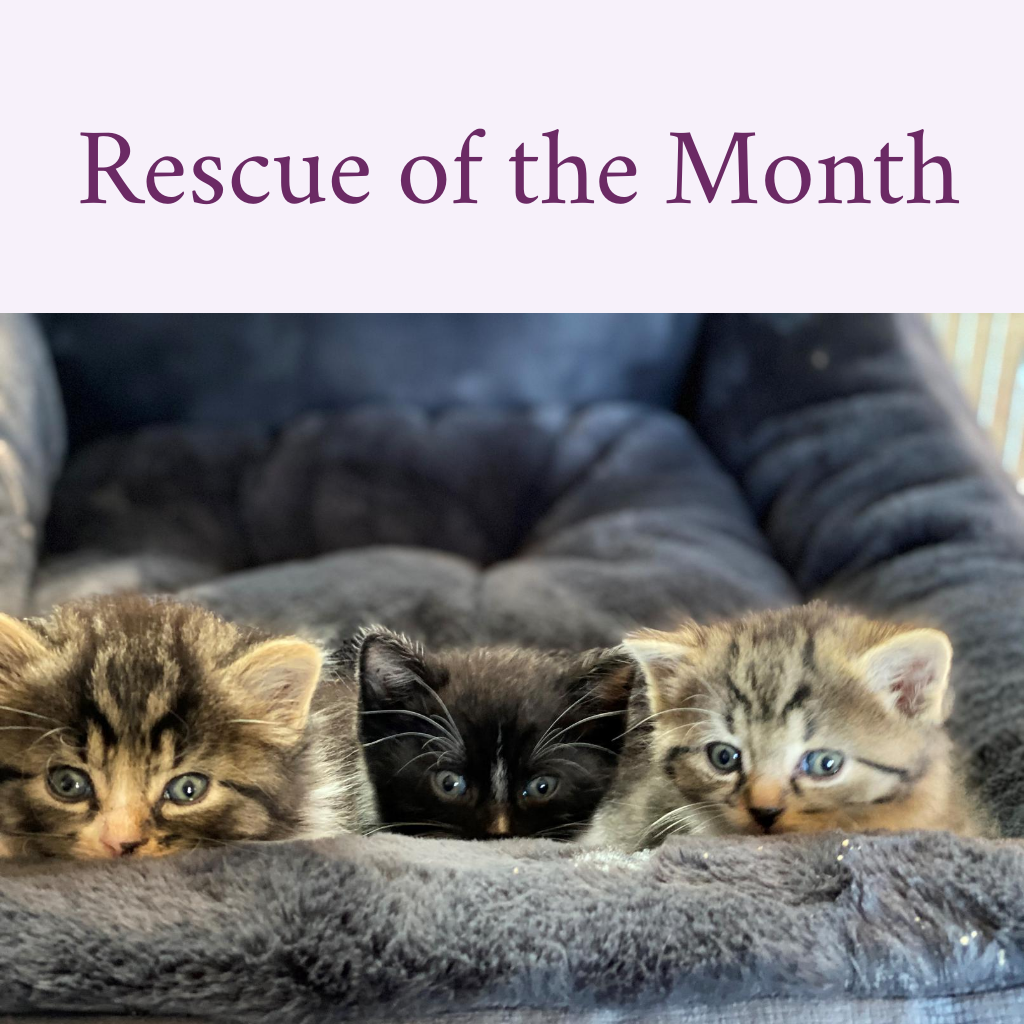 Here at PRAI Beauty, we cannot Prai(ise) Andee Bennet, Program Director of The Cathy Kangas Foundation for Animals, enough! Led by PRAI Beauty CEO & Founder, Cathy Kangas, The Foundation helps provide a voice for animals in need and works closely with PRAI's charitable arm, PRAI for Paws, to help find "furever" homes for shelter animals across the nation.  
Although, The Foundation does not typically get involved in onsite rescues, Andee was approached by a neighbor for advice and help regarding a local feral cat colony. As an avid animal lover, Andee could not say no to helping! Even more so, the opportunity felt close to home, literally, it was practically in Andee's backyard!  
Andee's involvement in the feral cat colony has led to the entrapment of all but one of the stray cats. We are pleased to report that with the help of The Cathy Kangas Foundation for Animals and PRAI for PAWS, every cat has received their necessary shots, surgeries and medical care. Andee says, "fingers crossed we are able to help the last mama!". However, most importantly, Andee has gained some new furry friends from this unexpected opportunity! Andee is currently the proud caretaker of the latest bunch of kittens and enjoying every second watching them grow. 
They are now around five weeks old and are adjusting tremendously well! Andee describes her newly named kittens Obie, Poe & Puck as "sweet, loving bundles of fluff".  
Stay tuned for updates as they grow and find their forever homes. To help support more animal rescue efforts near and dear to our heart, consider making a donation to PRAI for Paws today.  
For more information on PRAI for Paws visit: www.praibeauty.com/praiforpaws.  
For more information on The Cathy Kangas Foundation for Animals visit: www.cathykangasfoundation.org  
---