3 Reasons Why You Need a Neck Creme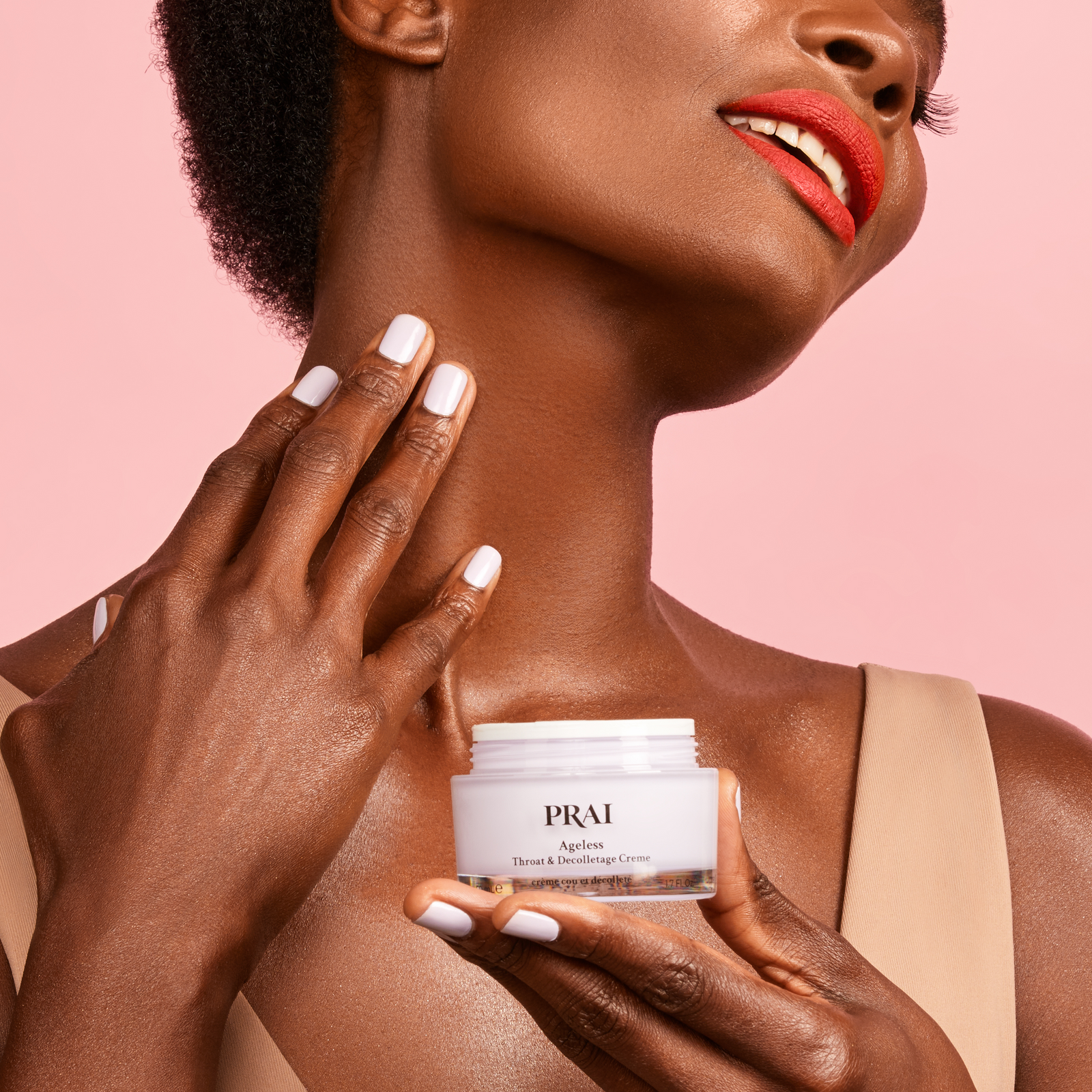 One of the most popular questions we get from customers is,"Why do I Need a Neck Creme?". With so much of anti-aging skincare focused on the face, it's important to remember the often neglected, but equally as important neck and decolletage. Not only is this area one of the first to show signs of aging, but it actually ages differently than the face. This is why it's important to use products that are specially formulated to treat the neck and decolletage.
Reason # 1: The neck and decolletage is thinner than the skin on your face
This delicate area has less fatty tissue and collagen, and contains fewer oil glands, meaning it is far more prone to loose, sagging skin. Combined with chronic dryness, this results in the development of fine lines and wrinkles. A targeted formula with specific ingredients for the unique structure of the skin on your neck and decolletage is needed to provide proper nourishment. Our award-winning Ageless Throat and Decolletage Creme was designed specifically with this in mind. 
Reason # 2: "Tech Neck" is on the rise
The repetitive downward motion of looking at your phone and other devices has led to a new term called, "Tech Neck." The constant strain on the neck muscles loosens skin, ultimately causing sagging, and the development wrinkles. This is why we've developed a unique skincare solution specially formulated to deliver anti-aging and corrective benefits. Our Ageless Ionic Device and Serum uses groundbreaking iontophoresis technology to dramatically firm, lift and smooth your neck and decolletage.
Reason # 3: Your neck & decolletage has been left vulnerable for years!
Unlike the face which we typically care for with carefully selected products and specific routines, the neck is left largely unprotected. Few think to carry their everyday practices down to the neck and decolletage when in actuality, this delicate area is more vulnerable to aging, UV rays, pollution, and the effects of time and gravity. 
Ready to start investing in your neck?
Our favorite product for repairing years of damage on the neck and decolletage is our Ageless Throat & Decolletage Night Creme. Infused with two forms of encapsulated retinol, Hyaluronic Acid, Squalane, and our unique PRAI oil, this product maximizes the body's overnight repair process. This clinically proven creme boosts collagen, helps to fade wrinkles, and leaves skin visibly brighter. 
We hope this simple breakdown has inspired you to start a healthy neck care routine! It's a simple step that can make a world of difference in the health of your neck & decolletage, and the results speak for themselves! 
Watch our educational video:
---