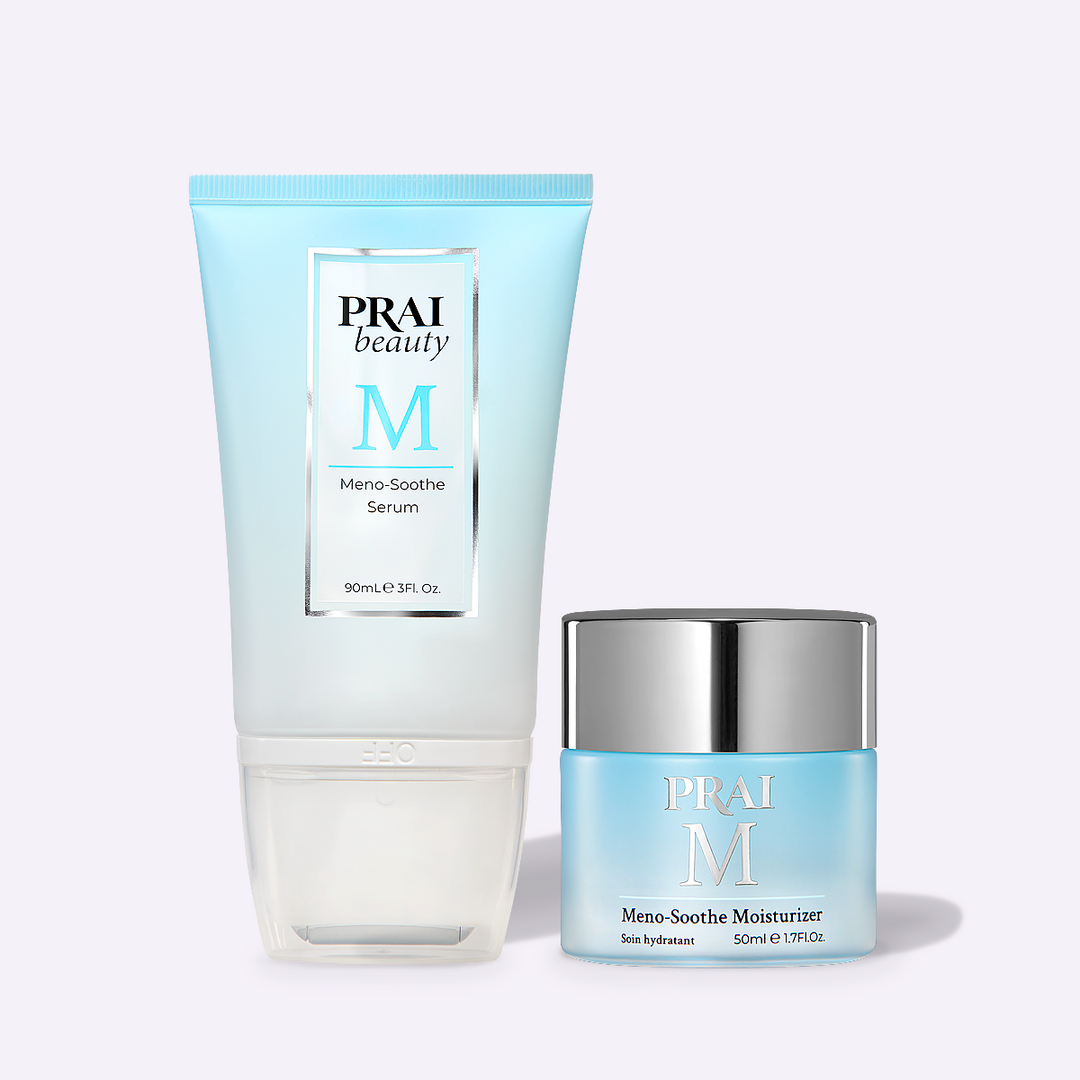 PRAI Beauty Meno-Soothe Day Set
Score our hydrating heroes for menopausal skin in this incredible value set. Glide on our cooling Meno-Soothe Serum with hyaluronic acid and Coolact® to instantly calm hot flashes and soothe skin. Then indulge in our deeply moisturizing Meno-Sooth Moisturizer with aloe vera and Sepicalm® to trap moisture, boost collagen and ease redness.
Includes:
Meno-Soothe Serum 3oz
Meno-Soothe Moisturizer 1.7oz
Why you'll love this:
Cool Complex: proven to optimize collagen and hydration
Sepicalm®: to ease redness and amplify radiance
Aloe Vera: to help skin replenish its own moisture
Hyaluronic acid: helps to plump and fill-in wrinkles
Coolact®: provides an ice-cool sensation to relieve hot flashes with help from our cool touch rollerball applicator
How to Use:
Use Meno-Soothe Serum AM and PM or as needed on the face and neck when experiencing a hot flash, even over makeup! Release serum by turning rollerball head to ON and squeezing tube very lightly. Follow with Meno-Soothe moisturizer in the morning.
Ingredients:
See Individual Products