Rescue Of The Month - Pom Pom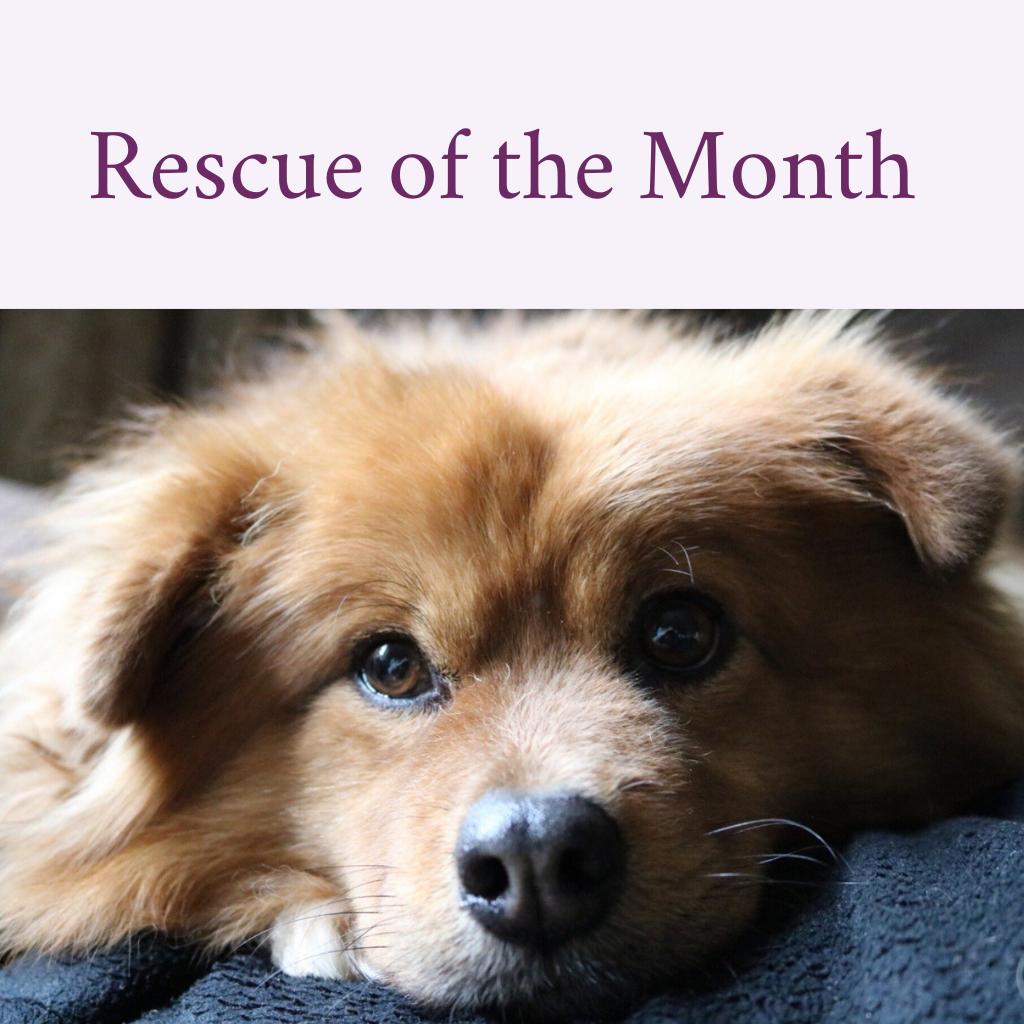 Get ready to shake some pom poms for PRAI Beauty's Rescue of the Month! This month, we're spotlighting Pom Pom, a special island dog that was rescued by our very own Customer Care Director, Julie.
Several years ago, Julie and her family, including PRAI Beauty founder Cathy Kangas, took a vacation to St. Martin. While there, Cathy decided to take everyone to the animal shelter, I Love My Island Dog, a shelter she has heavily supported. Julie's daughters became so enamored with what the shelter was doing, that they begged to spend one of their vacation days at the shelter caring for all the cats and dogs. 
Needless to say, one of the dogs at I Love My Island Dog was Pom Pom! The girls quickly fell in love and pleaded with their Aunt CaCa (Cathy) to convince Julie and her husband to adopt him. How could they say no? They couldn't! 
Julie describes Pom Pom as being "as sweet as can be" and that his eyes could melt your heart. But as Julie and her family got to know more about Pom Pom, they were shocked to learn that Pom Pom had been suffering from cancer and had previously undergone radiation treatment. 
It was believed that Pom Pom had been cured but unfortunately his cancer had returned. As a former dog living on the streets of St. Martin, Pom Pom needed extra love and care, all which Julie and her family could provide. 
However, Julie and her family were unable to bring Pom Pom back to the United States with them due to logistical reasons. But due to the generosity of a couple from New York visiting St. Martin, they agreed to bring Pom Pom back with them and deliver him to Julie's family. 
We can now say that Pom Pom is a proud resident of Maryland and is doing great! Despite having to continue his radiation treatments in Maryland, Pom Pom is described by Julie's family as the most loving and beautiful dog!
Julie says that not only did they adopt Pom Pom and give him a better life with lots of love, but he has also added so much love to their family over the years and they truly could not imagine their lives without him.
If you are interested in learning more about PRAI For Paws or Cathy's work through The Cathy Kangas Foundation for Animals, please click the links below and follow us on social media!
Follow: @praibeauty
Follow: @cathykangasfoundation
---
---