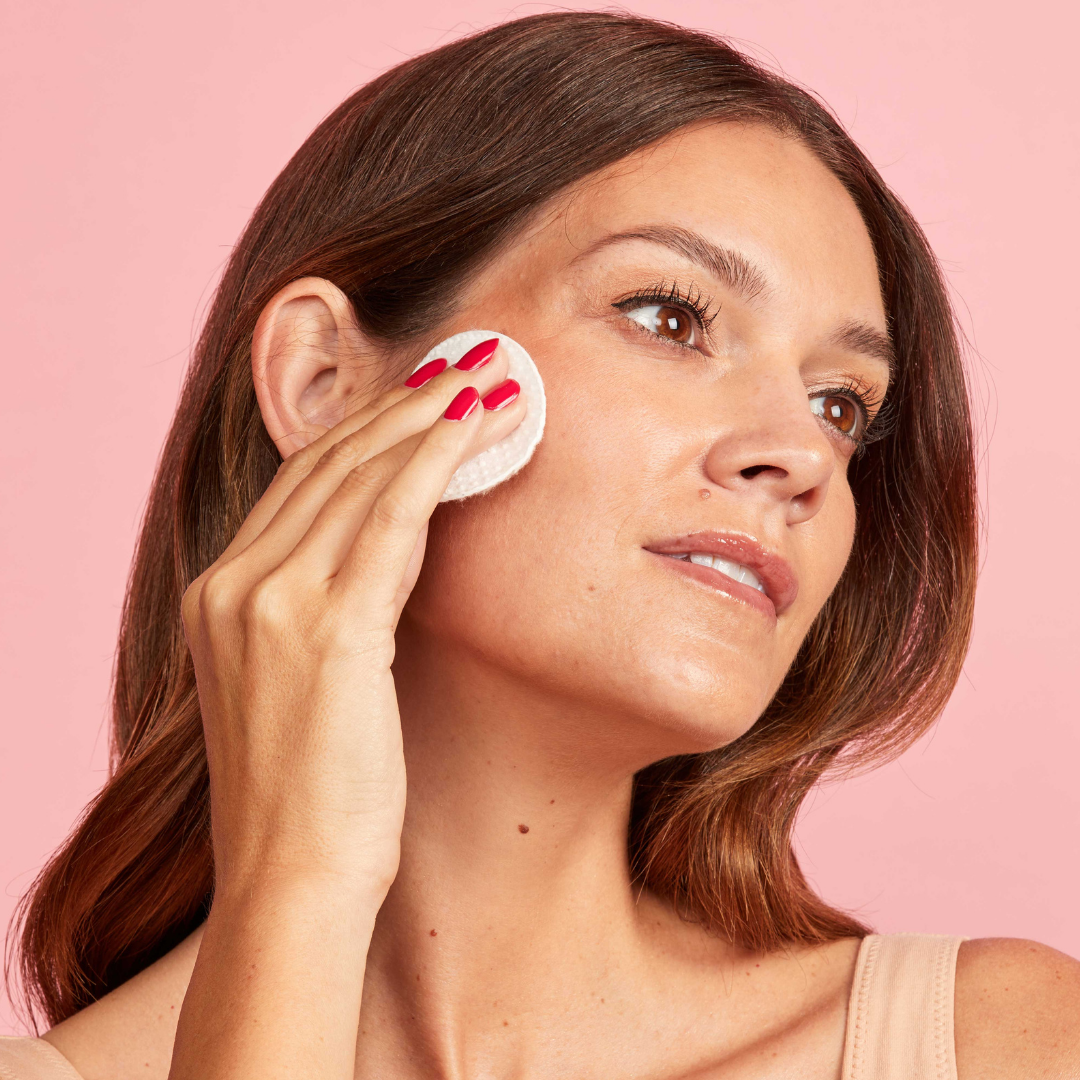 Do you shy away from exfoliating because you're afraid of redness and irritation? What if we told you there was acid that could remove dead skin cells, reduce pore size, improve radiance and even boost hydration! Enter lactic acid, the star ingredient of our new Ageless Triple Action Radiance Tonic - designed to be gentle enough to use on the face and neck. Read on to see why lactic acid is the unsung hero of exfoliation and how you can introduce it into your routine!
So, what is lactic acid?
Lactic acid is an alpha hydroxy acid (AHA) used in skincare to dissolve the glue between skin cells and allow the dead cell cells to easily be removed, revealing a fresh, glowing layer of skin. Even better, it does so without the irritation and redness caused by harsher exfoliants.
What are some of the benefits of using lactic acid in your routine?

There are multiple benefits to incorporating lactic acid into your routine. Not only does regular exfoliation promote a brighter and healthier-looking complexion, but lactic acid can also help stimulate collagen production and promote cellular renewal. Plus, it is known to help improve skin texture, help fade hyper-pigmentation and reduce the appearance of fine lines and wrinkles. Because lactic acid attracts water molecules, it acts as a moisture magnet helping to retain water for more hydrated skin. Overall lactic acid is a multi-tasking miracle acid that is essential for achieving healthy, plump, glowing skin!

Can sensitive skin use lactic acid?

Yes! Lactic acid is an excellent choice for sensitive skin as it is one of the most gentle exfoliants available. In fact, it is so gentle it is safe to use on the delicate skin on your throat and decolletage. While mild, it is also highly effective, making it an excellent choice for all skin types and ages.

How can I incorporate lactic acid into my routine?

The easiest way to incorporate lactic acid into your routine is by using a liquid exfoliant after cleansing. Take our new Ageless Triple Action Radiance Tonic, for example. We've combined lactic acid with salicylic acid, an oil-penetrating BHA that is superb for eliminating blackheads and reducing pore size for clear, radiant skin. Plus, we've added in skin-soothers like aloe vera and essential vitamins like E, B, C, and zinc for optimal skin health. Lastly, our secret weapon, Instensyl, helps lift and smooth - making it an excellent choice to use from the bust up to your hairline. Simply saturate a cotton pad and swipe over clean skin using upward motions. 

How often can I use lactic acid?

Lactic acid is very gentle, but everyone's skin handles acids and exfoliants differently. We always recommend introducing an exfoliating product 2-3 times a week and working your way up to everyday use. Our Ageless Triple Action Radiance Tonic can be used either in the morning or at night or twice a day if tolerated. If using in the morning, please follow with a broad-spectrum sunscreen as acids can make your skin more sensitive to the sun.

We hope you are excited to glow up your skincare routine by incorporating our new Ageless Triple Action Radiance Tonic. Remember, consistency is key! Take our 7 Days to Radiant Skin Challenge by sharing your before & after photos on social. Don't forget to use #SevenDaysToRadiant for a chance to win our entire Ageless Collection worth $500+.  
---