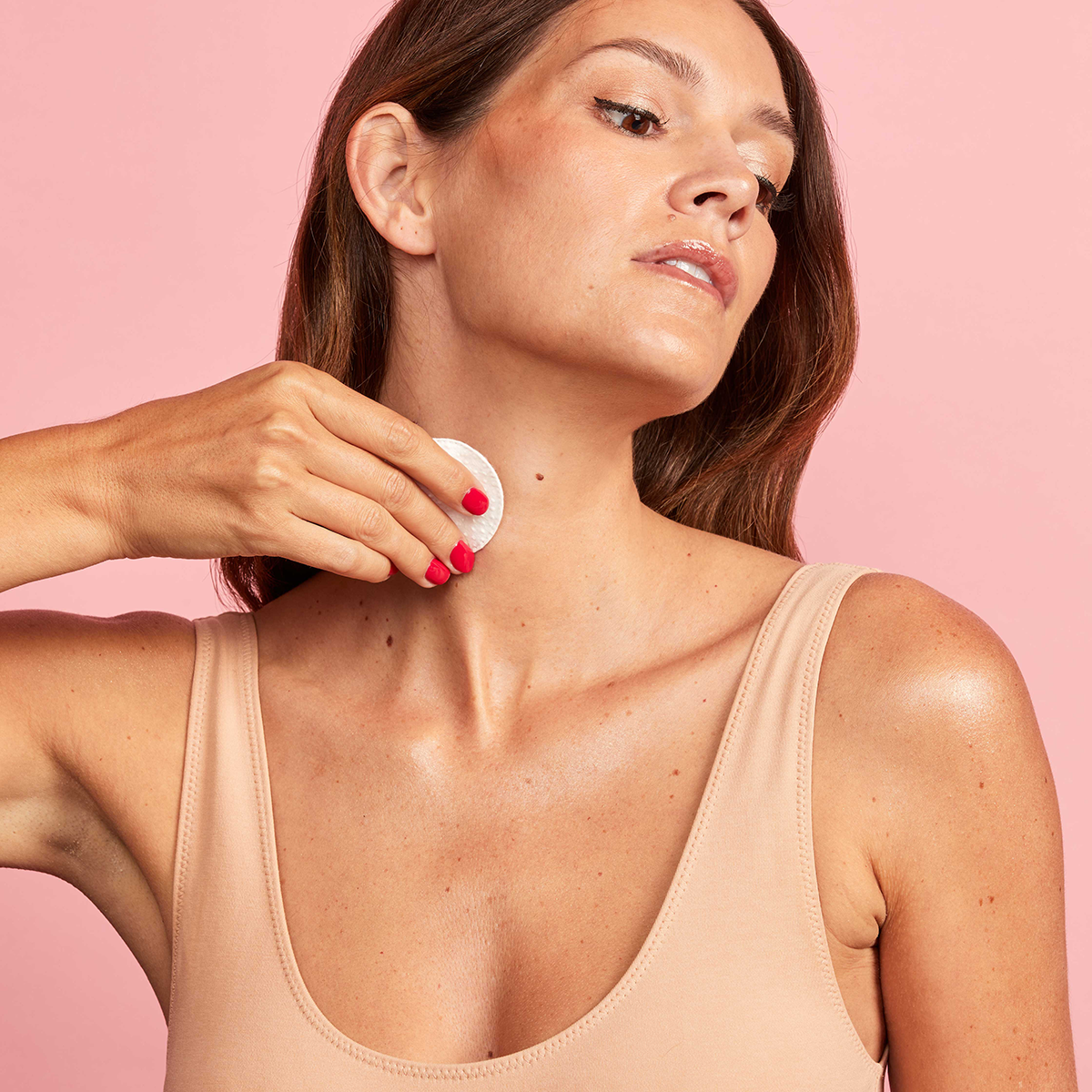 Ladies, do you find yourselves looking down at a screen all day, every day? Have you noticed new wrinkles forming on your neck? If you answered 'yes' to these two questions, it may be due to the global phenomenon called "Tech Neck".   
The phrase "Tech Neck" was coined after individuals realized their skin, primarily on the neck, was aging rapidly due to the repeated motion of looking down at technology for prolonged periods. For you, this may be your cellphone, laptop, or even tablet. Many of us spend our day hunched over our phones or computer, sending emails, watching videos, or simply getting lost in the "endless scroll" of social media.  
According to a study done by Pew Research, 88% of women between the ages of 30-49 own a cellphone. Even more so, Asurion, found that Americans check their phones on average 80 times a day – that's an average of every twelve minutes!  
With an uptick in remote working and virtual happy hours, we're using technology now more than ever and many women are noticing the negative effects on their skin, especially during those Zoom calls!   
By repeatedly looking down and exhibiting poor posture, the skin on our neck loses elasticity, thus resulting in wrinkles and fine lines. These signs of aging will unfortunately continue to develop and deepen over time.   
The good news is that there are steps you can take to minimize the effects of "Tech Neck" and keep your skin looking young, healthy, and radiant! That's why we're spreading the word about how to prevent tech neck through our global campaign #LookUpWithPRAI. Our #1 bestselling Ageless Throat & Decolletage Creme harnesses the power of hyaluronic acid, shea butter, and Sepilift™ technology to firm, lift and tone the skin on the neck & decolletage in just 7 days. For a limited time, we're offering our customers a FREE travel-size Ageless Throat & Decolletage Creme to get started on their journey to prevent "Tech Neck."  
We hope you will take a moment of your day to press pause on technology, show your neck some love, and #LookUpWithPRAI!
Click here to claim your free jar!
---